Con la fine dell'anno che si avvicina non può di certo mancare la tradizionale trafila di premi dati ai migliori videogiochi dell'anno. Oggi ci occuperemo dei Video Game Awards 2016, il premio che probabilmente vale di più dato che ad assegnarlo sono i principali esponenti dell'industria videoludica mondiale. Sono pronte le nominations, i vincitori saranno premiati il 1° dicembre a Los Angeles.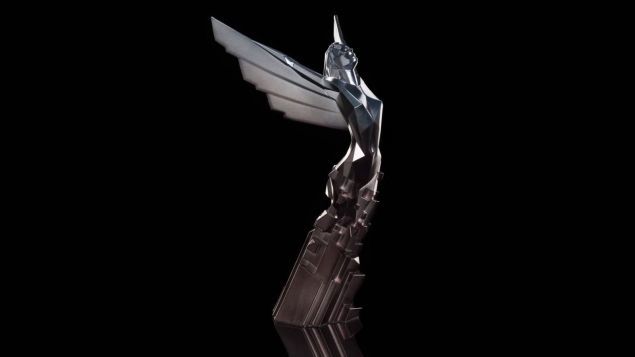 Game of the Year:
DOOM
Inside
Overwatch
Titanfall 2
Uncharted 4: A Theif's End
Best Studio/Game Direction
Blizzard
DICE
id Software
Naughty Dog
Respawn
Best Narrative:
Firewatch
Uncharted 4: A Thief's End
INSIDE
Mafia III
Oxenfree
Best Art Direction:
Abzu
Firewatch
Inside
Overwatch
Uncharted 4: A T
Best Mobile/Handheld Game:
Clash Royale
FireEmblem Fates
Monster Hunter Generations
Pokemon GO
Severed
Best eSports Game:
Counter Strike Global Offensive (CS:GO)
DOTA 2
League of Legends
Overwatch
Street Fighter V
Best Indie Game
Firewatch
Inside
Hyper Light Drifter
Stardew Valley
The Witness
Best Music/Sound Design
Battlefield 1
Doom
Inside
Rez Infinite
Thumper!
Best Performance
Alex Hernandez as Lincoln Clay, MAFIA III
Cissy Jones as Delilah, FIREWATCH
Emily Rose as Elena, UNCHARTED 4: A THIEF'S END
Nolan North as Nathan Drake, UNCHARTED 4: A THIEF'S END
Rich Summer as Henry, FIREWATCH
Troy Baker as Sam Drake, UNCHARTED 4: A THIEF'S END
Games for Impact Award
1979 Revolution
Block'Hood
Orwell
Sea Hero Quest
That Dragon, Cancer
Best VR Game
Batman Arkham VR
Eve Valkyrie
Job Simulator
Rez Infinite
Thumper
Best Action Game
Battlefield 1
Doom
Gears of War 4
Overwatch
Titanfall 2
Best Action/Adventure Game
Dishonored 2
Hitman
Hyper Light Drifter
Ratchet & Clank
Uncharted 4
Best RPG
Dark Souls 3
Deus EX: Mankind Divided
The Witcher 3: Wild Hunt – Blood & Wine
World of Warcraft: Legion
Xenoblade Chronicles X
Best Fighting Game
Killer Instinct Season 3
The King of Fighters XIV
Pokken Tournament
Street Fighter V
Best Family Game
Dragon Quest Builders
Lego Star Wars
Pokemon Go
Ratchet & Clank
Skylanders: Imaginator
Best Strategy Game
Civilization VI
Fire Emblem Fates
The Banner Saga 2
Total War: WarHammer
X-COM 2
Best Sport/Racing Game
FIFA 17
Forza Horizon 3
MLB The Show 16
NBA 2K17
Pro Evolution Soccer 2017
Best Multiplayer Game
Battlefield 1
Gears of War 4
Overcooked
Overwatch
Rainbow Six Siege
Titanfall 2
Seguici su Google News