Con l'arrivo della patch 258 di ARK: Survival Evolved verranno inserite tantissime novità che renderanno il mondo di gioco ancora più pericoloso ma anche un pò più pulito.
Verranno aggiunti nuovi dinosauri, nuove armi, nuovi veicoli e nuove strutture oltre al risolvimento di alcuni bug ed alcune migliorie alla giocabilità complessiva.
Ma l'aggiunta più importante è sicuramente il bagno. I giocatori potranno finalmente smettere di farla dove capita ed avere un luogo adatto a tali esigenze ricevendo un "Buff rinfrenscante" che aumenterà, per un breve periodo di tempo, l'esperienza guadagnata.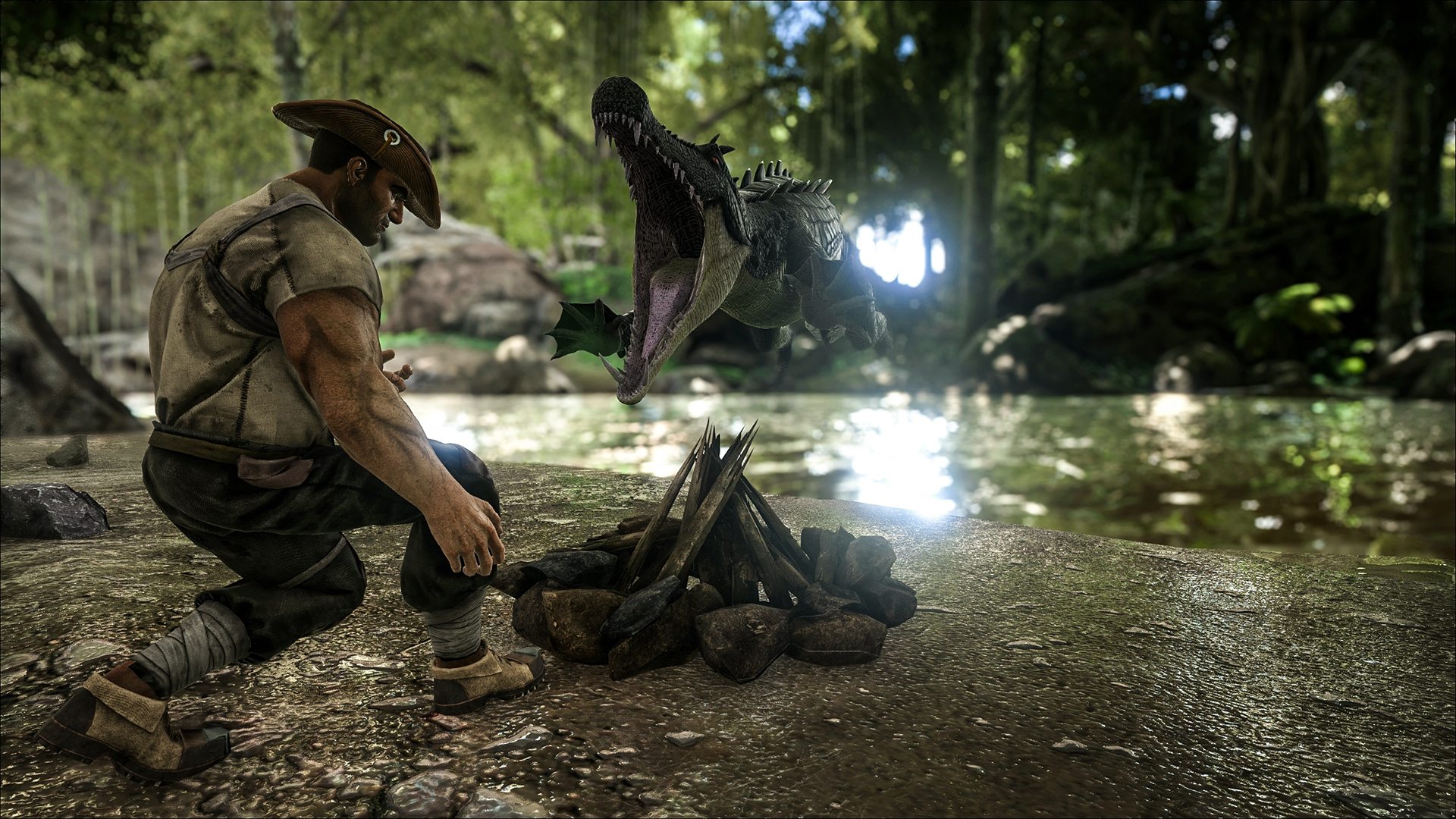 Di seguito tutte le novità che verranno inserite con la prossima patch:
New Weapon: Harpoon Gun (& Tranq Bolts for the Harpoon Gun)
New Dino: Hyaenodon
New Dino: Hesperonis
New Dino: Megatherium
New Dino: Megalania
New Dino: Yutyrannus
New Vehicle: Gas-powered speedy Motorboat
New Structure: Interactive Toilet
2 New Hairstyles
Memory reductions, texture memory & mesh optimization.
Greater Achievement set, with various cosmetics, hairstyles, & emotes unlocked as you get achievements.
New client Options to disable giving cosmetics on respawn, and to disable menu music tracks.
Re-added the ATV vehicle as work-in-progress "easter egg" for singleplayer and custom servers.
Massive update to Primitive+.
Fixed various gameplay exploits and edge cases.
Direwolf now has pack logic with pack buff.
Fixed bug where Alpha Wild creatures were sometimes improperly buffing enemy (tamed) creatures.
Updated various new UI's to the new style.
66 new Explorer Notes! (between The Island and ScorchedEarth).
Ballista/Harpoon Bolt now has significant piercing properties akin to the Composite Arrow.
Redid The Island's ambient sounds and various gameplay sound effects.
Explorer Notes subtitle option button, Explorer Notes translations are WIP.
Tek Projectiles now will not do any damage if they collide with a Structure after 5000 units distance (to balance against Auto-Turrets).
Various misc map fixes.
Infine ecco il trailer della patch 258 rilasciato qualche giorno fa.
Leggi anche "Minecraft, in arrivo tante novità".